Unconventional curiosities about Milan Cathedral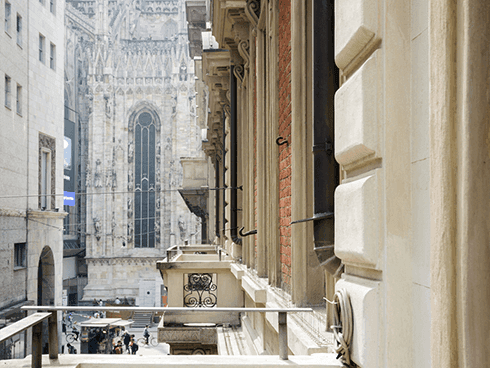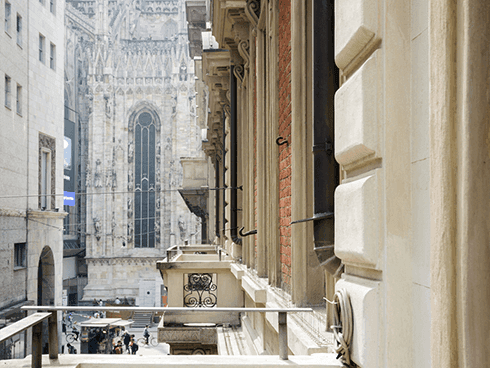 All of our guests love Milan and its impressive Cathedral. Stories and curiosities that revolve around this work are several, but below we have decided to tell you only the most whimsical, atypical and unconventional, according to the pure and personal #STRAFstyle.
1) Inspiration for Statue of Liberty in New York
On the left-hand side, above the central door of the Cathedral, it is possible to see a very unusual statue: it is "La Legge Nuova" by Camillo Pacetti, sculpted in 1810. The Milaneses say that it was the source of inspiration for Frédéric Auguste Bartholdi in creating the famous American Statue of Liberty. Take your time to find and admire it. The Duomo of Milan is the building that have the highest number of statues in the world: about 3.400!
2) The Duomo and the symbol of "Biscione"
Symbolisms are sometimes the best way to represent the story of a city. The dragon, better known as "Biscione", is still today one of the main sign of Milan so much so that it is often updated by avant-garde companies such as Internazionale Football Club or Alfa Romeo, even if the Duomo remains its first guardian. Look closely and discover the statues that represent it, almost everywhere. A little clue to the beginning of your search: start from the facade, where a dragon sleeps peacefully.
3) The Milan Sundial
There is a sundial near the main entrance. If you stay in city on 21 December, winter solstice day, you will notice how the sun crosses the naves of the Cathedral pointing straight at a metal tab. This sundial, built by the Brera astronomers, was used to set the clocks throughout the city.