The Braidense National Library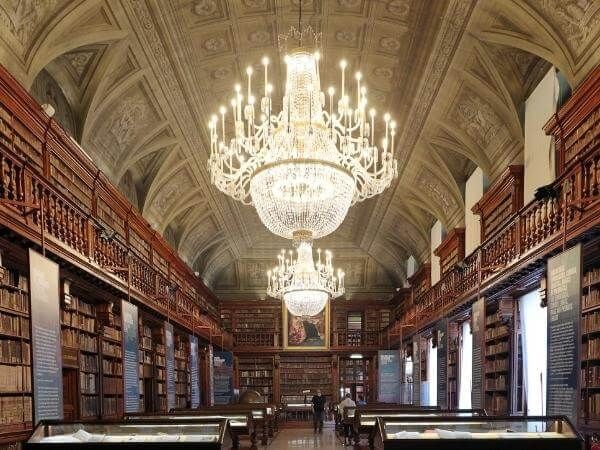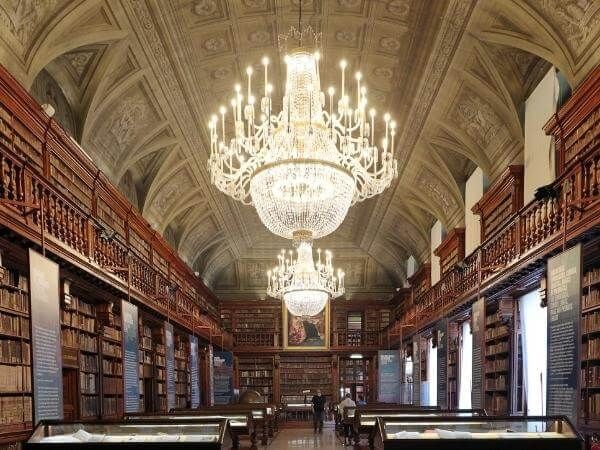 The Braidense National Library is today the third Italian library for richness of the book heritage and represents a Milanese hidden treasure. The heart of this institution is represented by the Maria Teresa Room, dedicated to the Empress, who commissioned its construction in 1770. The structure was opened to the public in 1786 and has always represented a place of exchange. This priceless fortune is located in the heart of Milan, precisely in the Brera Palace, which also houses the renowned Pinacoteca di Brera, the astronomical observatory, the botanical garden, the Lombard Institute of Sciences and Letters and the Accademia di Belle Arti.
Walking along the entrance staircase, you are greeted by impressive walnut shelves, home to about 1,500,000 volumes, collected by this institution over the course of more than 250 years of history. The large and sumptuous rooms that make up the Library house a vast assortment of works, some of which are extremely rare and precious, and also house portraits, paintings and original furniture.
Majestic frescoed vaults accompany the visitor in the Maria Teresa Room and in the Reading Room, the ancient Jesuit Room also called Theological because of the religious nature of the works contained therein.
The Sala del Globo takes its name from the globe at its entrance: inside a display case there is the reproduction of the Earth, created in 1829 by the astronomer Carlo Carlini, on request of the observatory, in order to reproduce the latest discoveries regarding our planet, which in fact appears as an ellipsoid and not as a sphere. More recently opened, the Sala Lalla Romano houses manuscripts and objects belonging to the writer.