Palazzo Reale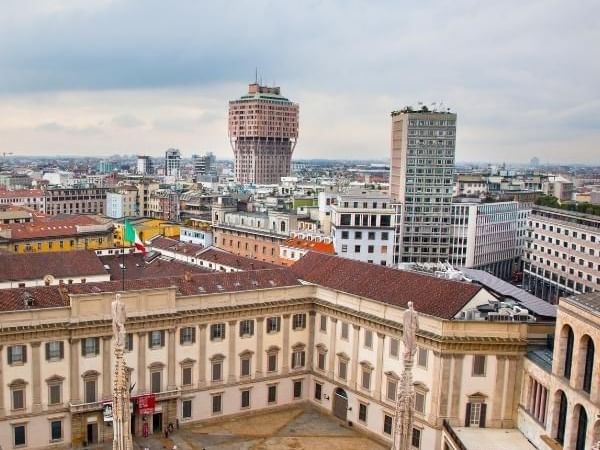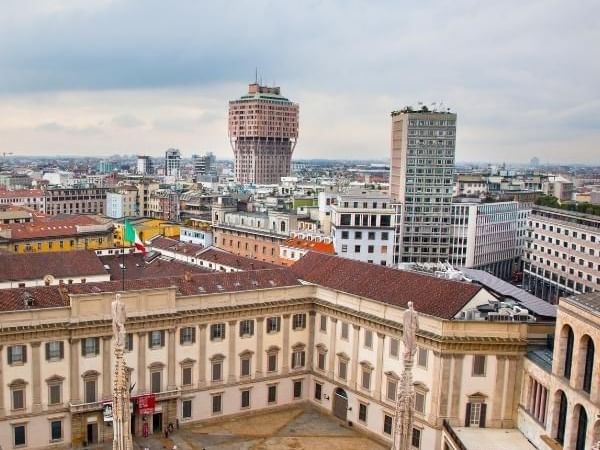 Centuries of history
The history of the Palazzo Reale is strictly connected to the history of Milan and all the political figures who have ruled our city. Palazzo Reale is a cherished diary from which to discover the history, interpret the present and try to guess the future of Milan. The palace had political and representative functions before becoming what it is now: a prestigious space for major art exhibitions in Milan.
The Palazzo as sceptre of government
The first name of Palazzo della Ragione was Palazzo "del Broletto", a name that nowadays we would identify as the town hall building. In fact, under the Visconti and Sforza seigniories, the role of the Palazzo della Ragione was no different from an institutional headquarter for these noble families.
Palazzo Reale under Spanish control
After a period of French domination that succeeded militarily the Sforza family, in 1535 the city of Milan became part of the Kingdom of Spain and remained under spanish contol for two hundred years. During this period Palazzo Reale lost its purely political role and became similar to what it is today: a palace within a court, the seat of the city's governors but also a place dedicated to the arts and social life.
The domain of the Habsburgs
During the second half of the 18th century, Milan fell under the control of the Habsburgs, who transformed Palazzo Reale from a "City Hall" to a "Renaissance Court", erasing all traces of Lombard art and replacing it with the neoclassical art that was more popular at the time. Under this new, more sumptuous and romantic guise, Palazzo Reale took on the role of 'Palace of the Royal Family' and maintained this status until 1861, when the Kingdom of Italy was proclaimed.
After the Kingdom of Italy
The Savoy family, the last private owners of the Palazzo Reale, gradually lost interest in the building and sold it to the City of Milan, which started to set up art exhibitions that gave the Palazzo a new lease of life.
Palazzo Reale today
Palazzo Reale is today universally recognised as the exhibition heart of Milan, with a calendar of major art exhibitions throughout the year and always accessible to the public.