Leonardo's Horse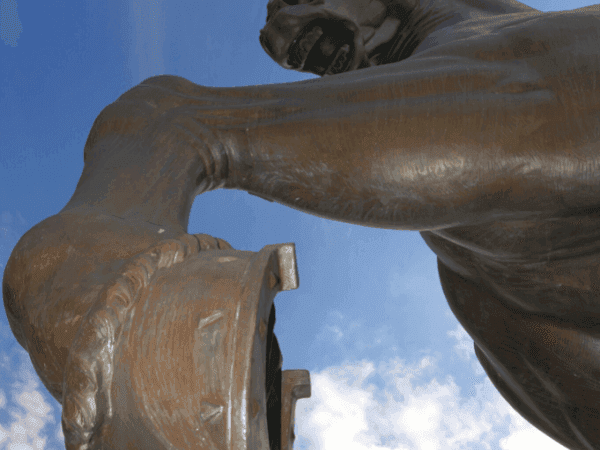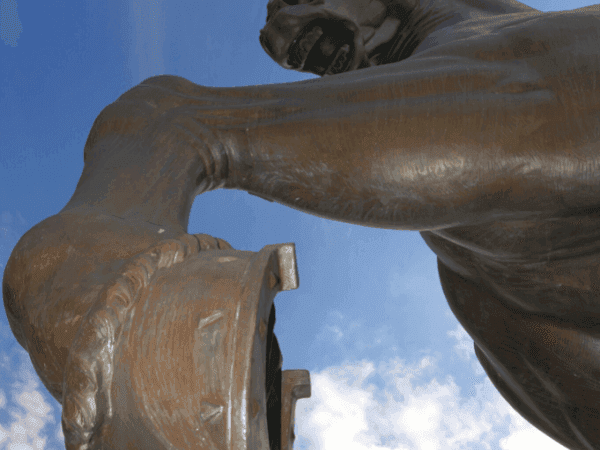 Leonardo's Horse is part of an equestrian monument dedicated to Francesco Sforza and designed by Leonardo da Vinci from 1482 to 1493 with the aim of being cast in bronze, but of which he only managed to finish a clay model. In 1482 Ludovico il Moro, Duke of Milan, proposed to Leonardo to build the largest equestrian statue in the world: a monument to his father Francesco.
Leonardo's project
Leonardo studied horses in depth to create the perfect work and in 1491 he presented the client with the clay model, covered with protective wax and a terracotta casing to finish later with bronze. The work was never completed as the French invasion of the Lombard capital forced Leonardo to flee.
Charles Dent
In 1977 Charles Dent, an amateur artist and art collector, became enthusiastic about the idea of making Leonardo's dream come true after five centuries. He took care of the organization and managed, after more than fifteen years of commitment, to find the funds: the cost of the horse, in the end, reached almost 2.5 million dollars. Unfortunately Dent died in 1994, before the venture was completed.
Frederik Meijer
At his death, the project was about to be abandoned when Frederik Meijer, owner of a supermarket chain in Michigan, offered to finance the project, as long as two horses were merged: one for Milan and one for the Meijer Gardens, a natural park and art in Grand Rapids and owned by the Meijer family. The project continued with several difficulties and in the end the direction of the works was given to the sculptor Nina Akamu. The first step was to make a small horse, about 3 meters high. This was the first model to arrive at the gigantic clay sculpture of almost 8 meters; once made, the casts of this prototype were filled with bronze.
Back to Milan
The seven parts in which the horse was cast arrived in July 1999 in Milan where they were welded together. In September of the same year, the horse was placed at the entrance to the Snai San Siro Hippodrome. Since 2001, Leonardo's Horse has also been the symbol of the MIFF Awards, the international film festival in Milan.