Casa Campanini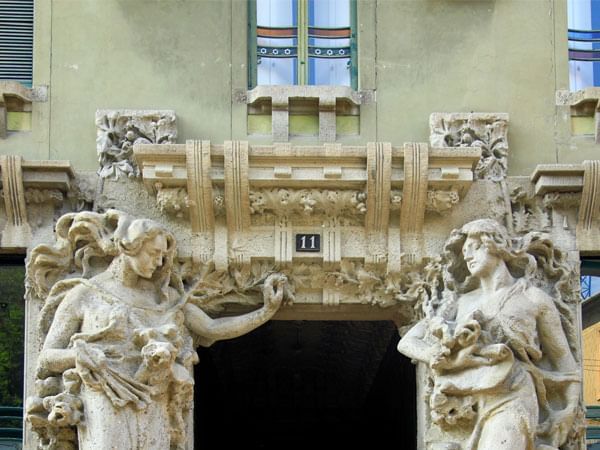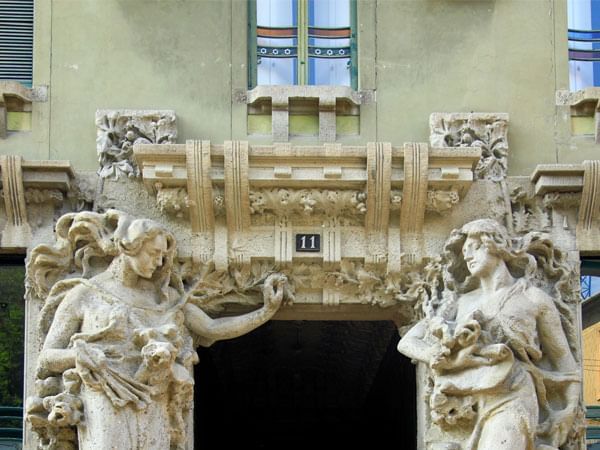 Located in via Bellini 11, at the corner with via Livorno, Casa Campanini represents a project by the homonymous Architect, who designed it as a private apartment between 1904 and 1906. Maestro Alfredo Campanini also took care of the design of the decorative elements, among which we find sculptures, glass windows and wrought iron components, realized by Mazzucotelli. Casa Campanini's inspiration comes from Giuseppe Sommaruga's work, in particular from Castiglioni palace, located in Corso Venezia.
Casa Campanini, as well as Castiglioni palace, is a building featured with a strong presence of Italian and foreign Liberty style works. The simple architectural structure is opposed to the luxuriance of the decorative elements. Sculptures, glass windows and wrought iron components explore various flower motives. The same textures are on the balustrades and on the cage that surrounds the lift. Going forward under the portico and looking up, you can observe a characteristic vegetal decoration, composed of red cherries.
Michele Vedani's caryatids
Noteworthy elements are the caryatids made of cement, realized by Michele Vedani. The sumptuous feminine statues frame the entrance gate and the Mazzucotelli's wrought-iron sash door. The choice of materials was not random: the cement, shaped with incredible craftsmanship, comes from the modernist experimentation and it represents the fil rouge of the whole building, together with flower decorations.